BRINGING MONEY BACK TO LIFE
Y TREE is building a world where wealth is defined by how you live, not what you own.
We give our clients the transparency, efficiency and meaning to fully understand their whole financial picture, as it is and as it could be.
WHAT WE DO
We combine data, technology and human experience to provide a layer of intelligence over your financial life. Access the processes of the most sophisticated institutions, delivered 24/7 through our app and in person.*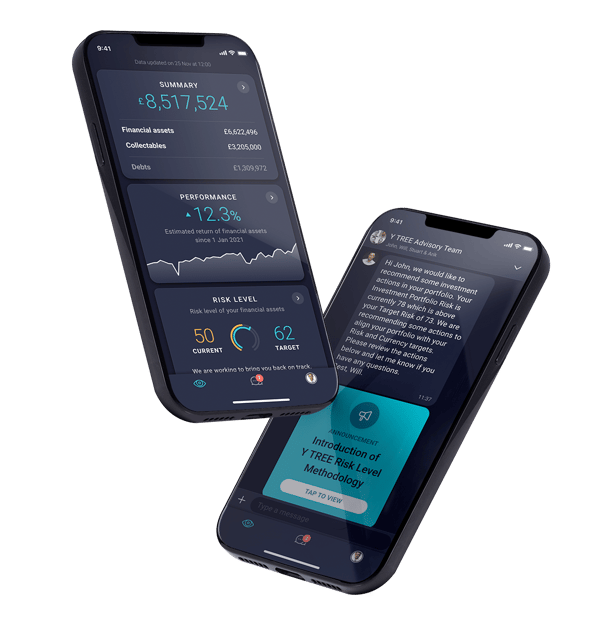 *Access to the app by invitation only
WHO WE ARE
We are a diverse and forward-thinking team of more than 140 tech wizards, financial experts, design obsessives, data engineers, product builders and creative problem solvers. Together, we are on a mission to transform our clients' lives.
FIND OUT MORE
Sign up to receive Financial Life Intelligence insights from Y TREE.
THE FUTUREVERSE
Brought to you by Intelligence Squared and Y TREE, this series of events, with accompanying podcasts, video and social content, will help you make up your own mind about what lies ahead.